Central Ohio Housing Supply: Yes In My Backyard (YIMBY)?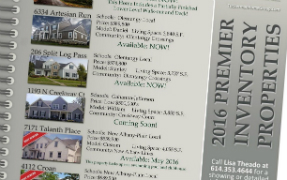 Just how many housing units are there per person (or 1000 people) in Ohio? We see a lot of good, new development around town with condos and -apartments how much of this is driven by a real shortage of high-quality affordable homes? The article below cites the top five and bottom five states for houses/1000 people. If you know Ohio's stat please let us know!
California Housing Crunch Prompts Push to Allow Building - January 25, 2017 - A Report By Chris Kirkham of The Wall Street Journal
Tweet your YIMBY feelings @TuckermanHomeGr. Ire you interested in working with a builder on the cutting edge? Do not hesitate to contact Lisa Theado at 614-353-4644 with questions or to schedule a showing on one of new properties coming soon to Upper Arlington and Ebrington, NACC. This inventory is a most valuable resource in the ever-popular communities of New Albany, Gahanna, and Upper Arlington. We can report showings and sales that are making this one of our busiest Summers ever!
Related Links: