Best Custom Home Builder in New Albany
We offer a variety of locations at New Albany Links, The New Albany Country Club, and all around town from Peter Hoover to Kitzmiller Road - we have both popular and unique home sites available.
The Tuckerman Home Group is an approved Master Builder at The New Albany Country Club and we understand all of the local people, places, styles, and how to build a custom home in New Albany. Below, please see a map of our Ebrington at The New Albany Country Club home sites and listings of homes currently available and new custom homes coming soon.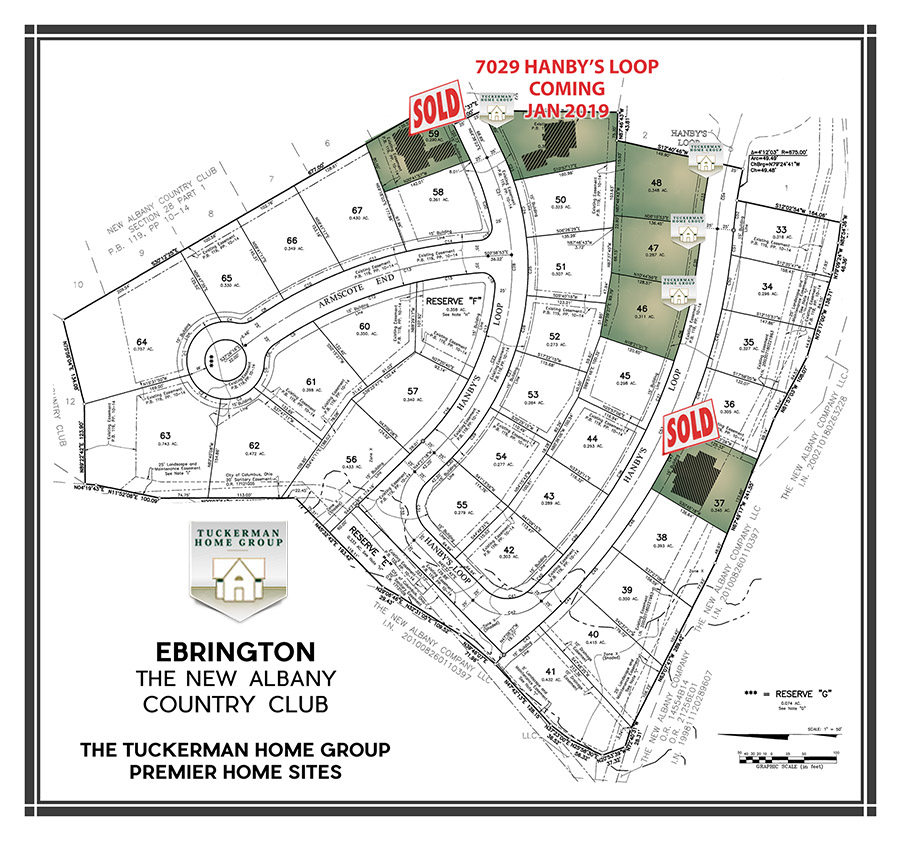 We currently have eight exclusive home sites in New Albany -- a furnished model available now, a country club home coming soon, and two more custom home job sites starting up.  Whether you are relocating to New Albany or are a long-time resident, we make it easy to design and select your own home and amenities.  We will work with you to make selections and incorporate features that are important to your family.  Give Lisa Theado a call at 614.353.4644 or email her at This email address is being protected from spambots. You need JavaScript enabled to view it.
Photos and features are for illustration purposes only and are subject to change.  Please speak to Lisa for details about our homes and our process.  Our Reputation Lives With Your Home!